Fast and Easy Way to Learn Burmese/Myanmar Language Online, FREE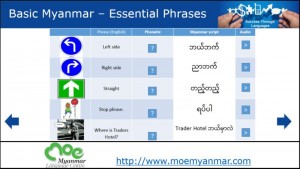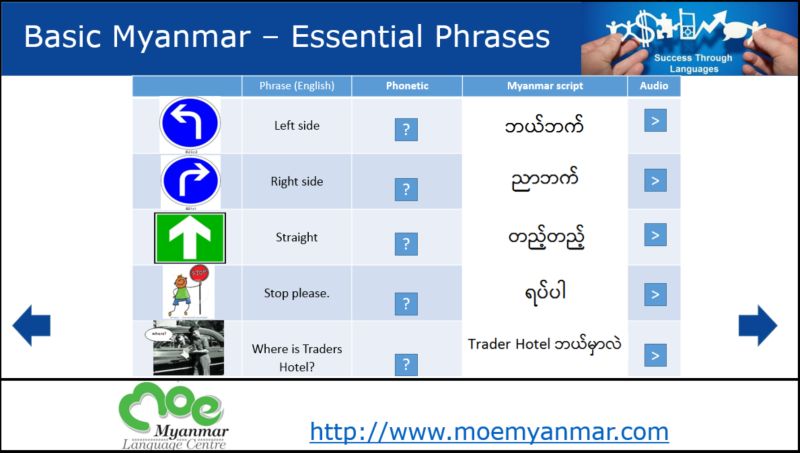 Mingalabar!
If you want to learn basic Burmese phrases online – 'survival Burmese' as we like to call them – you're in luck!
We have created a free online Myanmar language lesson for you to download, use and share with anyone who may benefit from it.
This free Burmese lesson online covers basic greetings and communication, directions and numbers. It will help you from the moment you arrive in Myanmar and step off the plane at Yangon International Airport.
You can learn Burmese online through following the slides – they contain a pictorial illustration of the phrase, the English version, a phonetic pronunciation in Burmese, the Burmese script and me saying the word. You can click the audio and hear the phrase spoken as many times as you like, so that you can listen carefully to and become familiar with the spoken Burmese and proper pronunciation.
No need to download Myanmar fonts – we have rendered them as graphics so that anybody can view the lesson!
We hope you find it useful. Please let us have your name and e-mail below in order to download. We can then follow up to see if you found it interesting and helpful and want more information about learning Burmese language in Yangon. We'll never share your e-mail address with anyone – w promise!