Moe Myanmar Language Centre opened on 25 May 2014 as the first dedicated Yangon teaching centre for learning Burmese. Our 4 Myanmar language teachers are well-trained and experienced and the centre offers a conducive environment for Myanmar language lessons of all levels, from beginner Burmese to advanced lessons for fluent speakers.
Our teachers
Teacher Moe Chit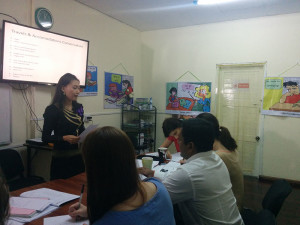 Moe Chit is the Managing Director and founder of MMLC. She was born in Muse, Shan State, but was raised in Yangon. During her high school education, Moe studied English and thoroughly enjoyed the language. After completing high school, she attended the University of Dental Medicine in Mandalay – a highly regarded institution, where she qualified as a dentist. During this time, she also took the British Council IELTS exam, scoring 7.5.
Following graduation, she enrolled for the Pre-Collegiate program of the Diplomatic School of Yangon. This prestigious liberal arts program covered a broad syllabus, including philosophy, history, critical thinking and debate. She also hosted foreign visitors and guests and, due to her excellent English, was often called upon to interpret between parties.During her time at PCP, Moe was one of two Myanmar nationals awarded a scholarship to attend the 'ASEAN in Today's World' program in Bangkok as a country representative.
After completing the Pre-Collegiate Program, she enrolled on the University of Foreign Languages Post-Graduate Diploma in English and simultaneously secured a Certificate in TKT (Teaching Knowledge Test) from the British Council.
After teaching English at an International School in Mandalay for one year, she relocated to Yangon to as a SAT and TOEFL instructor at Amara Learning Centre for two years. After that, she decided to teach Burmese to foreigners and work as a freelancer for 3 years before establishing "Moe Myanmar Language Centre". The MMLC was established on May 25, 2014.
Teacher Myat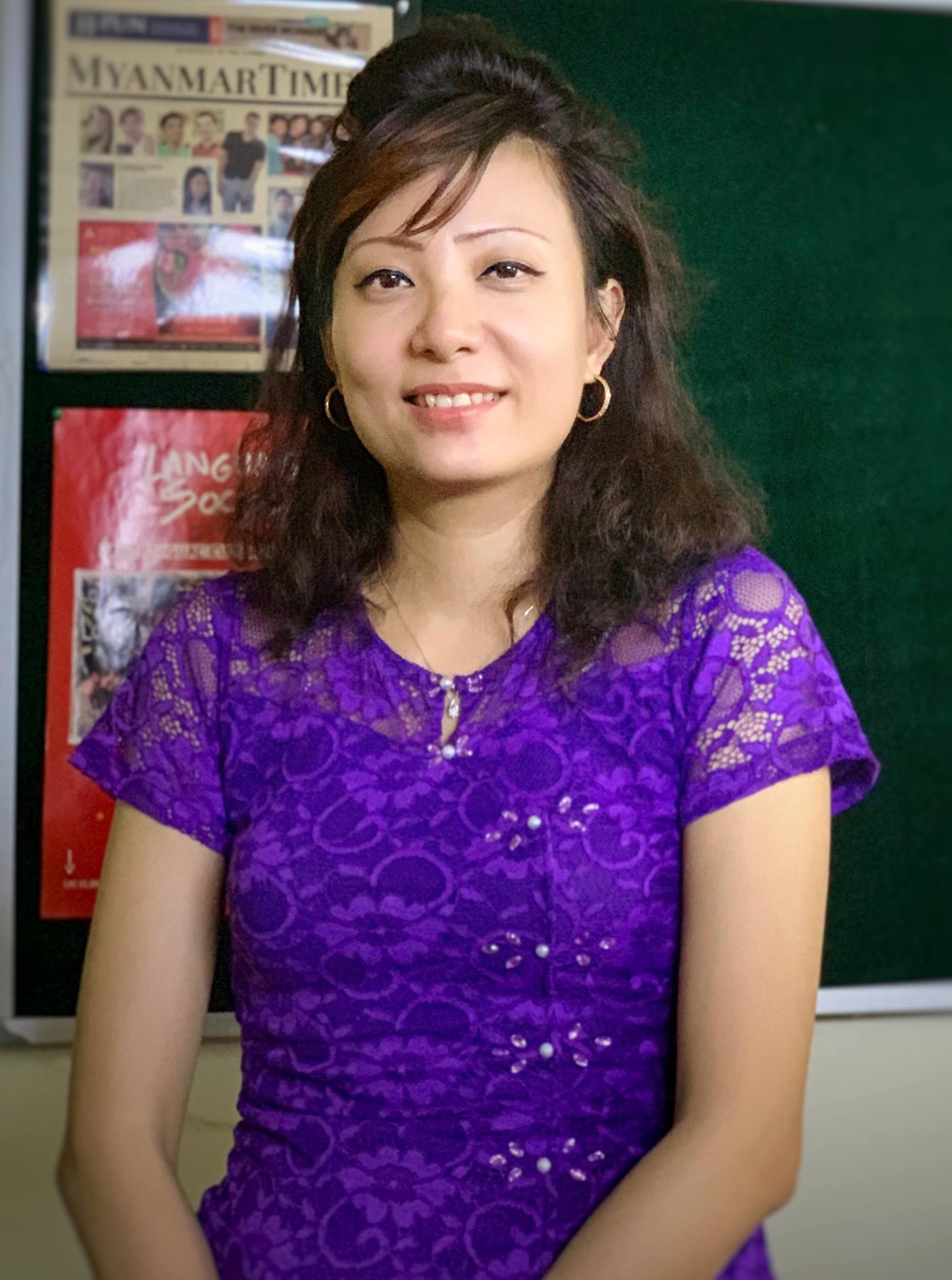 Teacher Myat has been working at Moe Myanmar since July 2018 and is a key part of the team. Originally from Hpa-an, Kachin State, but raised in Yangon, Teacher Myat has a long history of teaching English and Burmese, starting in 2005 after she graduated with an honors degree in English and taught English as a freelance local tutor.
From 2007 to 2013, Teacher Myat lived in Japan with her husband, and worked as a freelance Burmese teacher in Yokohoma for a period. On her return to Myanmar in 2013, Teacher Myat worked as a freelance Burmese and English teacher until July 2018, when she joined Moe Myanmar Language Center.
Students appreciate Teacher Myat's patience and gentle persistence manner of teaching, and Teacher Myat can also deliver under pressure – she recently helped two diplomats from the Singapore Embassy prepare to pass their language exam (NILTS) and both of them got a level of CEFR B1.
.
Find out how Moe Myanmar Language Services can help you achieve your Burmese or Myanmar language objectives. Contact MMLC today; just fill out the form on the right.